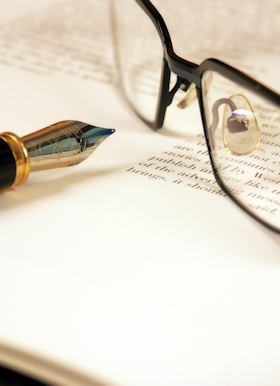 Applying for a hone loan
Please Read Carefully Before Proceeding
BEFORE you start your application, please contact Old Mutual the Fund's administrator to obtain your latest housing quotation statement. The statement needs to reflect the equity on your provident fund and any existing liens, including other pension-backed home loans. You will not be able to complete your loan application without this document.
GENERAL INSTRUCTIONS
Complete all sections of the form using black ink.
Write in BLOCK LETTERS.
Tick boxes, where applicable. 
APPLICATION FORM INSTRUCTIONS
Section 1 – Applicant Details: Member Ref. No. – use the code or number associated to your pension fund as allocated by your pension administrator
Section 2 – Home Loan Details: Requested Loan Amount must be equal to or less than the percentage allowed by your pension fund
Section 6 – Property Details: Refers to the property to which loan monies will be applied
Complete all sections of the Application Form
Submit all required supporting documents along with your application 
SUPPORTING DOCUMENTS
All Applicants
Id document photo page copy (legible)
Bank statement copy (not older than 3 months)
Proof of residence (e.g. rates statement, electricity account, utility statement)
Latest payslip copy (not older than 3 months)
Quotation: housing security

Married / Divorced/ Widowed Applicants – under South African law, you are automatically married in community of property (married COP) unless you have signed an ante-nuptial contract (married ANC).
Id document photo page copy (legible)
Bank statement copy (not older than 3 months)
Proof of residence (e.g. rates statement, electricity account, utility statement)
Latest payslip copy (not older than 3 months)
Quotation: housing security


MY LOAN IS FOR
SO I MUST SUBMIT
A BOND / MORTGAGE FOR A NEW HOME

Accepted Offer to Purchase – OR -

Deed of Sale – OR -

Bond Statement – AND - 

Transfer Attorney's Invoice

Confirmation of land ownership – OR -

Property title right statement


BUILDING A NEW HOME
OR RENOVATING / IMPROVING / MAKING ADDITION TO EXISTING HOME

AND – Registered Builder's Contract

AND – Building Material Quotes


PAYING OFF ANOTHER PENSION-BACKED HOME LOAN

Latest statement of account from current lender

AND – 6-month transaction statement from current lender
After you have completed the Application Form and collected all required supporting documents, please submit them to the Administrator or the Fund (see contact details below).

Fairheads Financial Services
Email: loans@fairheadsfinancialservices.com
Fax: 021-410-8022
Telephone: 0860-555-021
Important Contact Details


IMPORTANT CONTACT DETAILS
National Credit Regulator: 
0860-627 627
 or 
0860 NCR NCR
The National Consumer Tribunal: 
0860 627 627
The Ombudsman Responsible for Banks: 
0860 800 900
Credit Bureau: 
0861-482-482
 or 
0861-128-364